Indigenous faces at COP26
Just a few images of the indigenous people at Cop26 counter-summit Cop Coalition.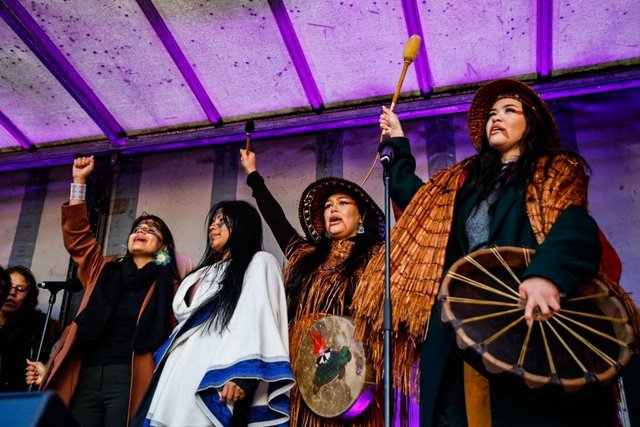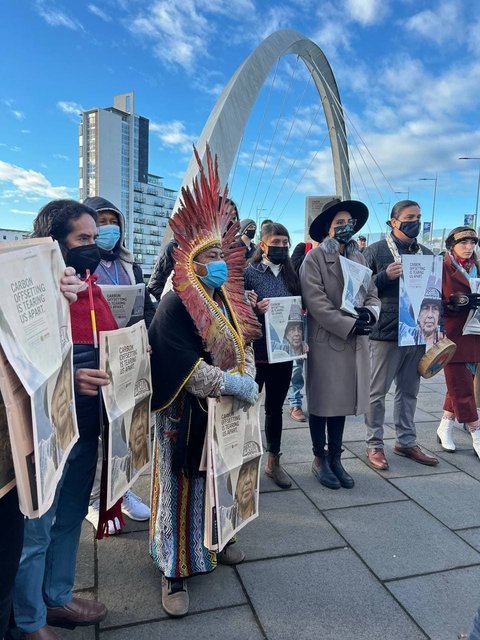 …
s world leaders inside the Cop26 conference centre in Glasgow boasted about pledges to slash greenhouse gas emissions and end deforestation, indigenous delegates gathered across the river Clyde to commemorate activists killed for trying to protect the planet from corporate greed and government inaction.
n Tuesday morning, activists dressed in the red jumpsuits familiar to viewers of the dystopian Netflix series Squid Game strike posed for the assembled media on the south bank of the Clyde, directly opposite the Cop26 conference centre.Across the river and further into the city centre later on Tuesday, Anne Thoday was squatting on the pavement on St Vincent Street next to her surdo drum as a thick line of police prevented Extinction Rebellion protesters from moving towards the conference centre.